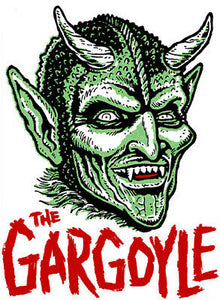 Custom iron-on transfer of the great BERNIE CASEY as the title character
from the classic made-for-TV movie, 
GARGOYLES!!! 
This illustration/design is done in the style of the old "Mani-Yack" Kaumagraph transfers from the 1960's
!
  

Each transfer is about 8x10 inches and comes with an instruction sheet.
These look great applied to t-shirts, tote bags, pillows or any white/light-colored fabric item.
For more info on my custom Mani Yack-inspired designs (50+ in all), "Like" my Facebook page: Mani-Yack Monster Transfers
All images protected - Copyright 2017 - Jeff Carlson