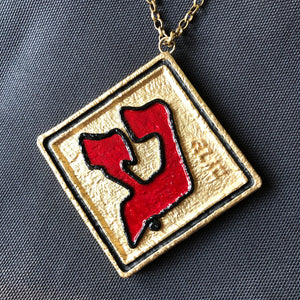 Inspired by the classic 1971 Vincent Price film THE ABOMINABLE DR. PHIBES, this "BEAST PLAGUE" amulet (Brass Unicorn Head?) is the next in a series of reproductions based on the iconic screen props.
Solid-cast resin (measures approx. 3 3/8 inches across) hand-painted and completed with a 32 inch metal chain.
Upcoming amulet variations: HAIL, RATS, LOCUSTS and more!